Well, hello there!
Creative.

Relationship Builders.

 

Intuitive.

Proactive.

Smart.

Experienced.

Funny.

Loud and Proud.
We're glad you decided to drop by. Let us introduce ourselves – we're Shinn Communications Canada Inc., a small but highly proficient team of senior public relations professionals with a proven track record of making your brand's story shine. We believe in truly partnering with our clients to get a well-rounded view of your business and what matters most to you. We won't pretend to understand the inner workings of your company from day one – our team knows when to shut up and listen – but can assure you that we're experts in all things PR. Staying on top of key industry trends is a priority, and we've spent over 20 years building solid relationships with influencers, media, and decision-makers.
Using our collective voices, we know how to get yours heard.
Industries:
Fashion
Entertainment
Healthcare
Not-for-Profit
Hospitality
Travel
Beauty
Packaged Goods
Food
Financial Services
Stephen A. C. Shinn, The Guy in Charge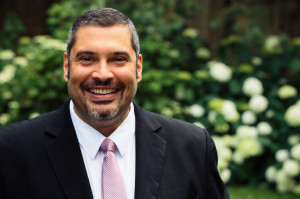 When it comes to putting your brand front-and-center with the right audiences, Stephen has a laundry list of successes over the past two decades of working in the communications and entertainment industries. From ground-breaking PR strategy creation and campaign execution, to managing large scale special events, to producing some of North America's most highly acclaimed theatrical programs, Stephen has always been a trusted resource and advisor to his clients, colleagues, and industry leaders.
Stephen has played an integral role in rolling out top-notch campaigns for the likes of Shoppers Drug Mart, Diesel Clothing, Dualstar (Mary-Kate and Ashley Olsen), The Las Vegas Convention and Visitors Authority, TRUMP Toronto, Novotel Hotels, Atlific Hotels and Resorts, and Paramount Home Media Distribution. He has also managed special events for one of Canada's major symphony orchestras, and performing arts and corporate events for the Corporation of Massey Hall and Roy Thomson Hall. Stephen has worked closely with such artists as Tony Bennett, Cecilia Bartoli, Bryn Terfel, Brad Pitt, Cameron Diaz, Martha Stewart, Aretha Franklin, Lauren Bacall, Julie Andrews, Erin Brockovich, Carol Burnett, Whoopi Goldberg, Rosemary Clooney, Kevin Spacey, among others. He was the VP of Programming for the Unique Lives & Experiences Women's Lecture Series, and co-produced Eve Ensler's smash hits "The Vagina Monologues" and "The Good Body," as well as "The Women in Comedy Series".
Fun fact: Stephen has a background in professional classical singing (Bachelor of Music Performance, University of Western Ontario, Banff Centre for the Performing Arts and University of Toronto Opera School). He has been known to bust out an opera tune or two for special occasions.
Nichola Petts, PR Maven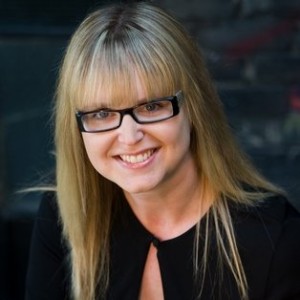 With more than a decade of varied communications experience, Nichola has worked in both internal and external communications capacities, for clients in the non-profit, hospitality, fashion, financial services, entertainment, food and healthcare industries. She loves nothing more than to find that nugget of newsworthiness in each of her clients' initiatives. The thrill of getting another media hit never gets old – she is still known to share high-fives and fist pumps with clients and colleagues after seeing positive results from her hard work.
Nichola has worked with the following brands: One King West Hotel & Residence, Dualstar (Mary-Kate and Ashley Olsen), Nickelodeon Home Entertainment, Entertainment One, Ernst & Young, Cancer Care Ontario, PUMA, Ontario Turkey, Canadian Blood Services, Eve Ensler's "The Good Body," among others.
Fun fact: Unlike Stephen, Nichola has never had vocal training – some might argue that she's tone deaf – yet she likes to entertain colleagues by singing her sentences instead of speaking them. She calls this "communicating through song."
Celine Honrade, Publicist Extraordinaire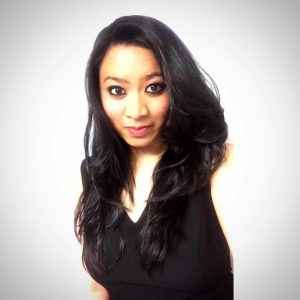 With a passion for entertainment and pop culture, Celine has dedicated the past few years establishing her career in the entertainment PR world. A communications graduate from Carleton University, Celine has dabbled in all areas of show biz, working high-profile events such as the Canadian Screen Awards, WE Day Toronto, TIFF, WayHome Music & Arts Festival, and Boots and Hearts Music Festival. She has worked with a variety of Canadian acting talent and indie artists, helping build both their public and digital presence. Celine loves the thrill of the ever-evolving film, television, and music industries - soaking in the excitement of red carpet premieres, lavish galas, and live concerts. She looks forward to her continued work as a publicist and hopes to expand her expertise to other industries as well.
Fun fact: Celine is overjoyed that the Jonas Brothers have reunited, and actually has them to thank for pursuing a career in public relations. She'll be spending most of her bank account on their comeback - attending countless shows, purchasing all their merchandise, and crying of happiness when she meets them yet again.
Georges-Louis and Kai Shinn, Office Mascots Extraordinaire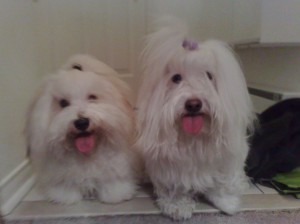 Georges-Louis (or G-Lo) and Kai keep things light and fluffy throughout our hectic days at Shinn Communications. G-Lo is well versed in the art of persuasion – he'll convince guests that they need to give him a belly rub without them even knowing it. Kai, on the other hand, is an expert in getting messages heard with attention-grabbing alerts – usually taking place when someone comes into the office or knocks at the door. These furry balls of awesome make wonderful office greeters and will make sure you feel welcome with open paws and kisses.