We are grateful to Shinn Communications for successfully launching our media presence in Canada and for all the PR support they provided in helping us to grow the Paramount+ brand in the region!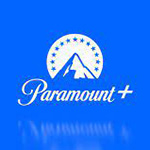 Paramount+
I had the pleasure of meeting Stephen Shinn back in 2000 when I gave my FIRST lecture. I had never spoken to a large audience before and I was scared. When he arrived he had to stop me from crawling out the window, really, he did. His words boosted my confidence and he was very reassuring. His humor was great and he got me outside of myself and my fear. He told me that I could do this and it would be fun and exciting and to just go out there and be me! 14 years later, I am still on the speaker circuit and to this day, when I get nervous or anxious over an event I hear his words and rely on his professionalism and confidence that all is running well. He will have your back! I still work with Stephen and over the years have seen his ability to bring media, sponsors and audiences together! He is fantastic and you can count on him to do the job and do it right!
Erin Brockovich
It's a measure of my relationship with Stephen Shinn that I'm not actually sure when we met, or how long we've worked together. He's just been a constant in the industry, offering unexpected opportunities or high-value interviews even before being asked. And since I get to look like a genius for scoring said interviews, I am obviously appreciative.
Norm Wilner
MSN Canada
Stephen and the team at Shinn Communications simply go above and beyond as they cover every detail of the task at hand and still manage a friendly and personal touch.  Simply a delight to work with from beginning to end.
David Voigt
Examiner.com
Stephen is among the most friendly people I've met, PR or otherwise, and is a pleasure to work with. His enthusiasm for the films he represents is unrivalled  With Shinn Communications, I know I can expect prompt, professional correspondence that in turn allows me to meet my deadlines.
Shaun Hatton
Electric Playground
I have known and worked with Stephen over the past seven years on a number of US press campaigns, and can honestly testify that he is as stellar a PR as it gets. With an impeccable contact list, sense of timing, and approach to PR strategy and media relations, clients can secure a sound return on investment in his capable hands. Not only does Stephen bring creativity and flair to every project, his infectious enthusiasm usually wins over even the harshest critics. Stephen is a delight to work alongside, and sure-fire gateway for any brand into the national media. For all Canadian projects in tourism PR we collaborate with Shinn Communications.
Leila Stocker
Director
Turtle PR
Stephen Shinn is one of the most professional publicists in the industry right now. He always exceeds expectations and delivers more than he promises. I have worked with many publicists that promise the world…..Shinn Communications actually delivers it!
Milan Zelenovic
Producer
CP24 Breakfast